Succession Certificate and Letter of Administration
is issued to the successor on behalf of a deceased
person that establishes the ownership of legal heirs
/successors over the deceased persons movable and
immovable property.
Learn More
You can also verify your succession certificate/letter of administration after paying Rs 50/-. Click here to verify.
Application Submission Guidelines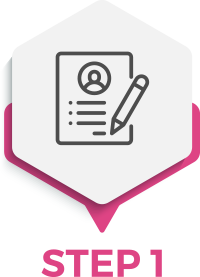 Applicant provides his/her National Identity number along with deceased person's Death certificate.
Relevant details of Legal heirs, information of the deceased moveable and immovable properties.
All legal heirs will visit NADRA's Registration Center for Biometric Verification.
NADRA will publish the notice for the public at large in newspapers seeking any objections against that particular application.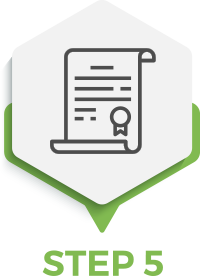 If there is no objection within 14 days of publication, Succession certificate/letter of administration will be printed and issued.
Frequently Asked Questions
To ensure the issuance of the Succession Certificate/Letter of Administration in a transparent, secured, systematic and simplest way, which will lead to the utmost convenience of Legal heirs of the deceased citizen. It will also result in the satisfaction of the applicant, which is the prime aim of the ICT Islamabad. This certificate will identify the legal heirs of the deceased for the distribution of his moveable assets. The digital certificate has various security features and has a real-time verification facility.
What is Succession Certificate/letter of administration?
A certificate issued to legal heirs of deceased which establishes their ownership as to deceased movable/immovable assets e.g. deposits in the bank, shares, certificates and bonds, stock and insurance amount, etc.
What is moveable property and their types?
A movable property can easily be moved from one place to another, without changing its shape, size, quantity, or quality. Common examples are vehicles, books, utensils, timber, shares, cash, bank account, Arms, Jewelry, etc.
Online Verification of Legal Heirs
Fee & Services
Initial Processing Fees:
If value of the asset/property is more than Rs. 100,000/- then fee payable is Rs. 20,000/-
If value of the asset/property is less than Rs. 100,000/- then fee payable is Rs. 10,000/-
Duplicate Certificate Fees:
Application fee for Duplicate certificate is Rs. 5000/-
It is the sole responsibility of applicant to provide correct data/information while processing for succession certificate/letter of administration. Any fake information or forged documentation provided to NADRA may lead to legal proceedings against the applicant under section 30 of NADRA Ordinance 2000.